Welcome to Our Financing Department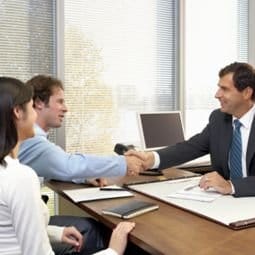 Set yourself up with the rock-solid car, truck, SUV or van you need by coming down to our Ford dealership near Greenville, SC. We've got all kinds of quality Ford vehicles for sale that we know you're going to love. They've already been researched and are priced competitively, but it becomes even more affordable to drive one home when you go through one of our lenders to finance your Ford. That's because you can manage your payments on a month-to-month basis, rather than pay a lump sum all at once, and you can drive your vehicle the entire time you're paying it off. It's the perfect way to nab the mode of transportation you need right now and eventually earn full ownership of the vehicle.
George Coleman Ford works with a variety of lending sources to give you a healthy variety of choices and make it easy to set up a plan that works for you and your lifestyle. We're willing to work with you, whether you have good credit, bad credit or no credit history at all, and our Ford finance professionals are happy to break down the various steps of the process and answer any and all questions you raise. The solution to your transportation troubles is right here waiting for you at George Coleman Ford. Call or visit us today for more information, or fill out our credit pre-approval form online to get started!