George Coleman Ford Electric Car FAQs
The future is electric, and South Carolina Ford fans can't wait to see the newest Ford EVs arrive at our showroom. Of course, with consumer interest so high in this new powertrain technology, our local customers have had plenty of questions regarding what it's really like to live with a new electric car in South Carolina. Where are the local Greenville public car charging stations? Should you charge an EV overnight? What is the typical Ford EV range for models like the Mustang Mach-E? We can help you learn the answers to these questions and allay any other concerns you may have about making the switch to an electric vs. gas vehicle. Ready to get started? Just reach out to our Ford dealer near Greenville to learn more about Ford electric vehicle technology.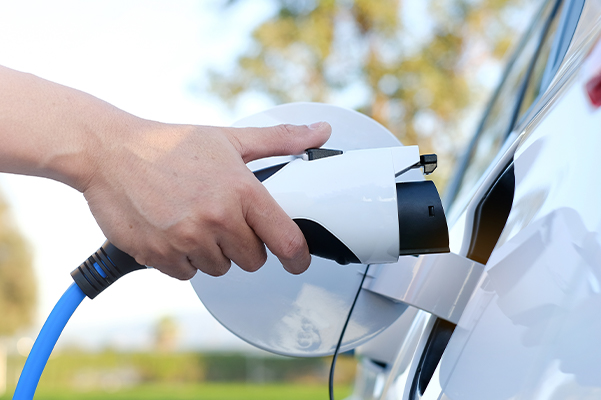 Electric Car FAQs
Do electric cars need oil changes?
No. Oil changes aren't necessary for new Ford EVs because they are powered by an electric motor rather than a gas engine.
Does an EV cost more to service?
In most cases, EV maintenance costs are lower than gas service prices because there are fewer moving parts and fluids. A U.S. Department of Energy report from June 2021 explains that the estimated scheduled maintenance cost of a light-duty battery-electric vehicle is less than $.07 per mile. Meanwhile, a conventional internal combustion engine costs approximately $.10 per mile to maintain.
Does service affect electric car cost of ownership?
When comparing maintenance costs for electric vs. gas cars, it's important to consider how much you may pay for service and repairs over time. Most drivers find that they spend less for electric car maintenance costs vs. gas engine service prices.
Does bad or cold weather impact electric cars?
There may be a slight reduction in range on extremely cold or hot days, but all electric vehicles -- particularly AWD Ford EVs -- will perform like any other new SUV for sale in Greenville in even the worst weather conditions.
Is it better to get an electric car or hybrid?
It depends on what you're looking for and your personal circumstances. Do you do a lot of long-distance road trips to rural areas or lack somewhere to charge overnight? You may want to buy a new Ford hybrid or fuel-efficient Ford. If you're traveling to places where electric car chargers are plentiful and you also can charge an EV in your garage or driveway, you're the perfect candidate for an electric car in South Carolina.